Yoga: Ultimate Life Hack for Concentration and Energy
July 13, 2019
Having trouble concentrating? Losing focus? Lacking energy? Yoga might just be the ultimate life hack you've been waiting for to boost your concentration and energy!
yoga is the ultimate life hack for concentration and energy
I started my yoga journey in early 2018 as a way to improve flexibility and gain strength. However, after practicing regularly for quite some time, I began to notice that the effects also extended to my mood and mental health too. And according to Science Daily: yoga is the ultimate life hack for concentration and energy
"Hatha yoga and mindfulness meditation both focus the brain's conscious processing power on a limited number of targets like breathing and posing, and also reduce processing of nonessential information," said Peter Hall, associate professor in the School of Public Health & Health Systems. "These two functions might have some positive carryover effect in the near- term following the session, such that people are able to focusmore easily on what they choose to attend to in everyday life." [1]
Yoga is for everyone. You can do it! It doesn't cost a lot of money to get started, you don't have to be advanced. Just go at your own pace and feel the calming and energizing effects that it brings. Here are 5 reasons it just might be your ultimate life hack: yoga is the ultimate life hack for concentration and energy
Improved Focus and Performance Both at Work and at Home –
The practice of deep breathing and focus on that breath while holding a sweat inducing pose does something to my brain. Single tasking soon became a breeze for me. I no longer had that anxiety where I always needed to have my phone in hand, and stopped wasting time on social media drama, focusing instead on being present. It took less time for me to complete tasks at work, and in the evenings when I got home, my fingers soared across the keys as the words to my book just flowed and flowed.
Sense of Calm and Better Control over Emotions
Things that would usually drive me to frustration or anger couldn't bother me anymore. So that snarky or sarcastic comment received from the boss? Okay, moving right along.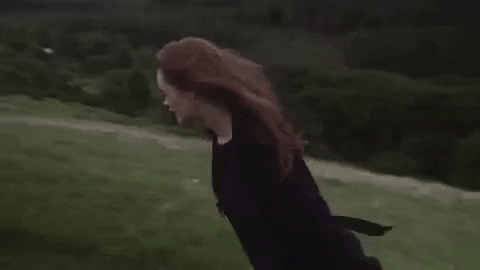 Life in the office became so much more productive and less stressful. I felt happy, like I was in tune with my purpose.
Energy Boost
Regular yoga sessions had a domino effect on my whole life. I slept better at night, and was able to wake up on time in the mornings. This had a tremendously positive effect on my punctuality at work. Chronic sleepiness and exhaustion became things of the past as it was like my own natural coffee high. I embraced my tasks with enthusiasm, and going outdoors and staying active felt natural and easier. I actually started wanting to walk the dog more, to go swimming, to drown myself in the outdoors.
Fun Opportunity to Bond with Kids
A yoga session is a great way to add some fun and laughter in both you and your kid's day. While my son doesn't have the attention span to practice for a whole hour with me, he will mimic me for a few minutes and it is so cute. He'll also crawl all over and around me, and we share laughs when we both fall over.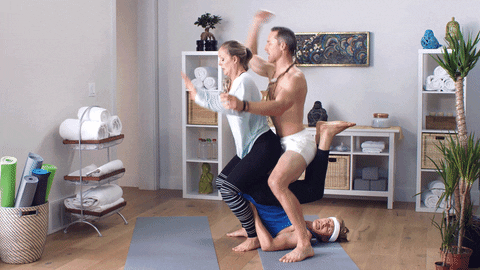 It is a great way to just get on the floor and have a positive experience with your kid.
Better Posture
I have always struggled with my posture due to functional scoliosis. Working every day at a desk for eight hours plus doesn't help the cause either. My solution? Yoga. I was able to eliminate some of the stiffness in my back and hips with yoga. It also helped me to strengthen my core muscles as they seemed to totally waste away after childbirth.
So you've made up your mind that yoga really is the ultimate life hack and decided to start practicing immediately. Now what?
Well here are a few steps you can take to start right now!
Find a space to practice - It should be large enough to make pretend snow angels without hitting furniture or a wall
Sun Salutations are an easy and fun way to start the day. Make the experience even more healing by heading outdoors to a spot where you can enjoy the view of the sunrise while doing it. YouTube is a great resource for free beginner videos, like this one.
Get a yoga mat, blocks and strap. These help you to maintain the correct posture when you don't yet have the flexibility to do certain poses. A soft blanket and a stack of books could be substitutes.
Find a friend that shares the same interest. Practice together, share tips and become each other's accountability partners.
Breathe - take deep breaths, at least five, with each pose
Music - Find a great calming playlist to listen to while you practice. On days that you don't feel like doing anything, hearing this music will put you in the mood quickly so you don't give up during the first 5 minutes of your workout. I like this one.
Start slowly, maybe practice for ten minute sessions the first week, and then gradually increase thereafter.
Are you a yogi? What poses are you currently working on? Drop a line in the comments section or by email, I'd love to hear all about it.
Namaste
Giselle
You May Also Like
July 23, 2019
July 9, 2019
July 17, 2019